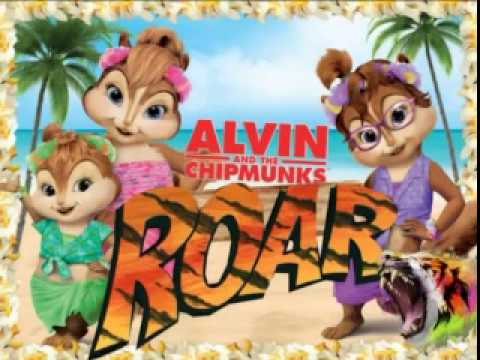 Song Details
| | |
| --- | --- |
| Source | Youtube.com |
| Song title | Katy Perry - Roar (Official) - HQ (Alvin and The Chipmunks COVER) |
| Duration | 4:03 |
| Bitrate | 128Kbps |
Hi Everyone!
It's time to talk about this channel!
I'm a fan of Alvin and The Chipmunks since i was a little boy... time is gone and now I'm not a little boy any more, but Alvin is still alive in me and i love to listen at his songs.
So I'm doing this for me, and I've decided to share with you my personal edited songs.
These songs are not published for money and if you see advertisements it's because all money goes to the Original Singer of the song, so please excuse me but I can't remove it.
You can feel free to subscibe, leave a like, a comment and share my work or not but, if you do it for me, I will feel your love and I will continue to do this "work" for you all.
If you would like to listen your preferred song singed from Alvin and his friends, please let me know and He will be happy to do it for you!
Peace and Love!


Ciao a tutti!
È tempo di parlare di questo canale.
Io sono un fan di Alvin and The Chipmunks da quando ero un bambino... il tempo è passato e ora non sono più un bambino, ma Alvin è ancora vivo in me e mi piace ascoltare le sue canzoni. Quindi faccio questo per me stesso ma ho deciso di condividere con voi le mie canzoni personalmente modificate.
Queste canzoni non sono state pubblicate per denaro e, se vedi le pubblicità, è perché tutto il denaro va al cantante originale della canzone, quindi per favore scusami ma non posso rimuoverle.
Sei libero di iscriverti, lasciare un like, commentare e condividere il mio lavoro oppure no, ma se lo fai per me, sentirò il tuo supporto e continuerò a fare questo "lavoro" per tutti voi.
Se desideri ascoltare la tua canzone preferita cantata da Alvin e dai suoi amici, ti prego di farmelo sapere e Lui sarà felice di farlo per te!
Pace e amore!