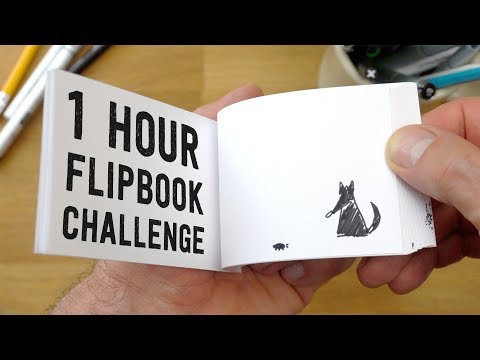 Song Details
| | |
| --- | --- |
| Source | Youtube.com |
| Song title | 1 Hour Flipbook Challenge - based on my son's drawing |
| Duration | 2:45 |
| Bitrate | 128Kbps |
I gave myself 1 hour to make a flipbook--here's how it turned out.
📦 Get my Flipbook Kit here: http://andymation.shop
🎶 Music I Use: http://share.epidemicsound....
📷 My Camera: http://geni.us/RtrBa4x
🎙 My Mic: http://geni.us/1sjs9
✒️ Basic Copic Marker Set: http://geni.us/2uaZL
❤️ The Best Stop-motion Software: http://geni.us/WiRCEbD
✒️ Pens I Use: http://geni.us/iFxqJE
✍️ Mechanical Pencils I Use: http://geni.us/AWMv

About me: I am a stop-motion animator and worked on the movies Kubo and the Two Strings, The Boxtrolls, ParaNorman, and Missing Link.

📬 Send me stuff:
7325 NE Imbrie Dr #250
Hillsboro, OR 97124
USA

Disclaimer: By using the above affiliate links I may make a small commission, which helps me make more videos and support this channel. Thank you!