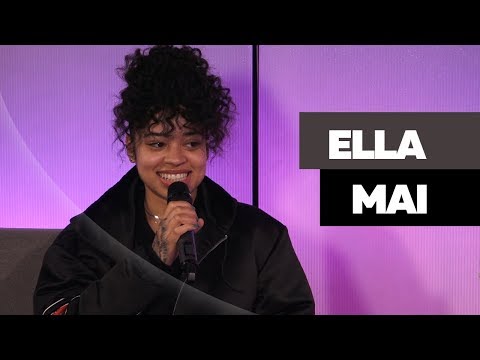 Song Details
| | |
| --- | --- |
| Source | Youtube.com |
| Song title | Ella Mai On Boo'd Up, Dream Collabs + Chris Brown |
| Duration | 19:42 |
| Bitrate | 128Kbps |
Ella Mai stopped by to talk to Nessa at HOT 97 about her single Boo'd Up and being on Billboard's HOT 100! She also talked on being discovered by DJ Mustard, her dream collabs, going to high school in Queens and her family!

SUBSCRIBE: http://bit.ly/HOT97Subscribe

More @ http://www.hot97.com
or the HOT 97 App: http://bit.ly/HOT97APPWORLD...

INSTAGRAM: https://www.instagram.com/h...
TWITTER: https://twitter.com/HOT97
FACEBOOK: https://www.facebook.com/HO...